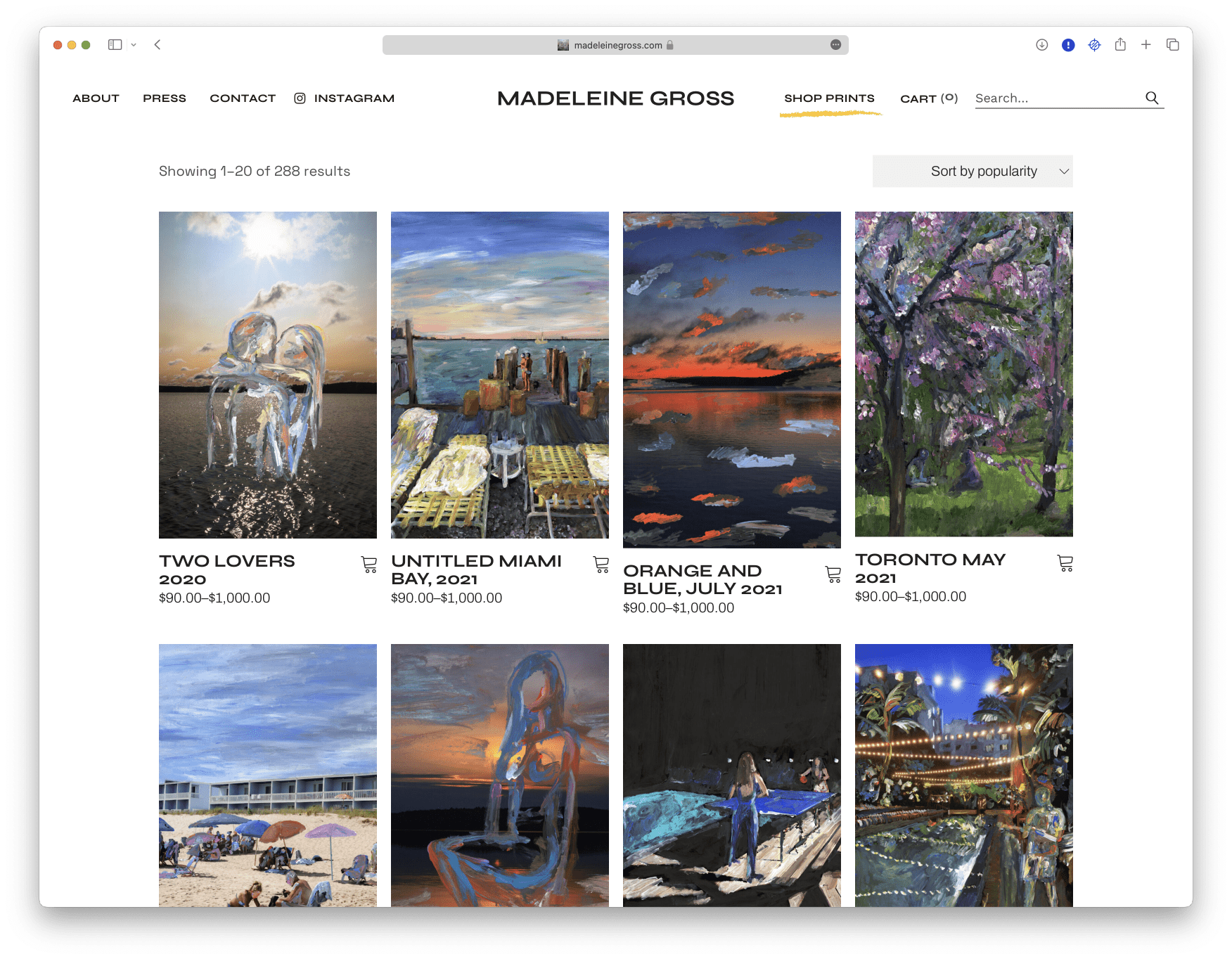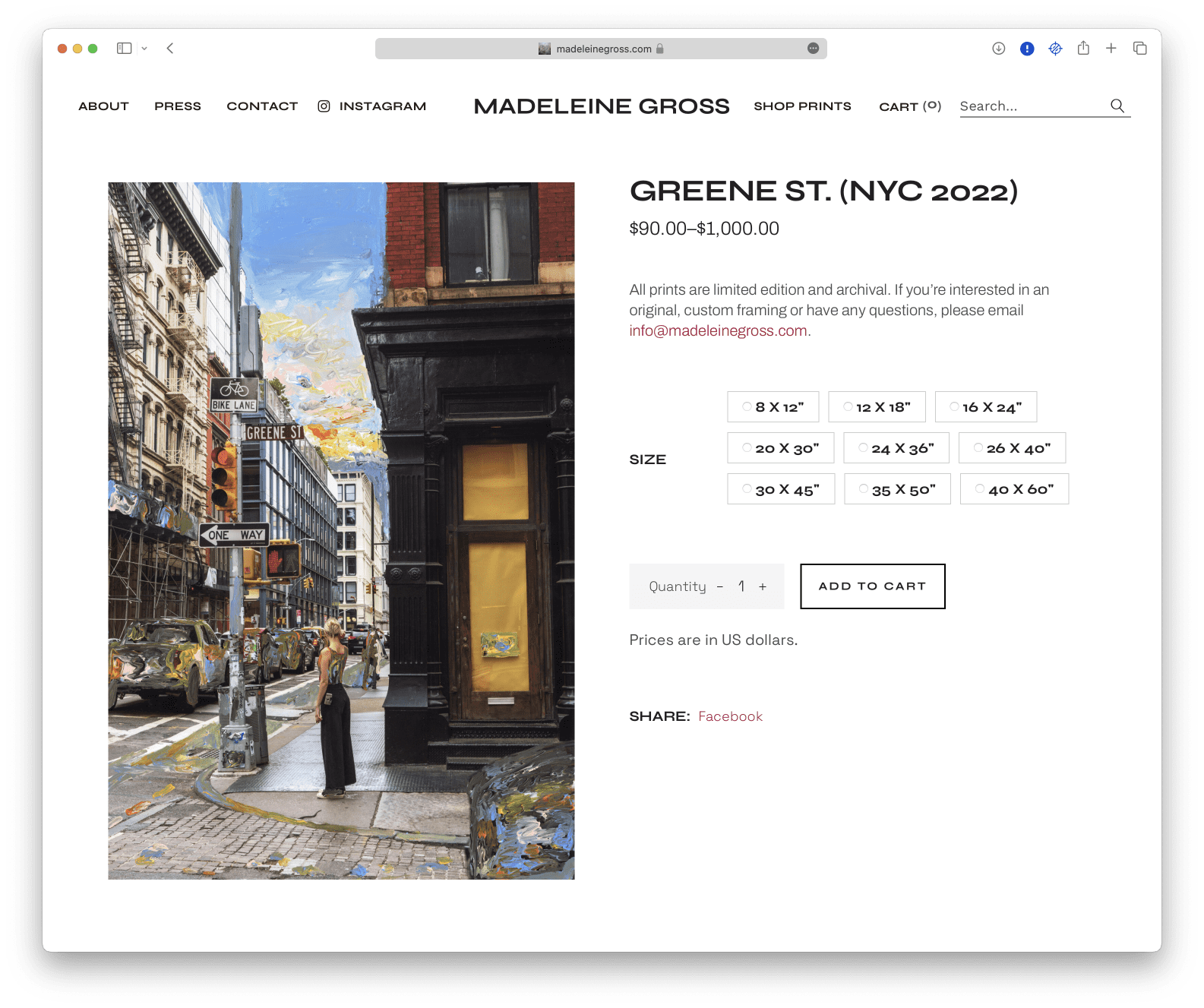 Madeleine Gross
Madeleine Gross is a Toronto-based artist who combines photography and painting to represent how we live in both reality and fantasy. She photographs idyllic scenes from across the world—beaches, lakes, snow-covered mountains and medieval cobbled streets—and paints vibrant strokes over selections of the people, objects, and landscapes. The result is a unique aesthetic: part photo, part painting, photorealism and abstraction in one frame.
We've created Madeleine's website and online store for prints.
Client

Madeleine Gross

Expertise

Art Direction, Web Design, Development, Web Hosting, E-commerce
Open Project
Let's Collaborate
Got a project?
Feel free to reach out to us if you'd like to explore collaboration on your vision or your next project; we're always excited to discuss potential partnerships and bring innovative ideas to life.