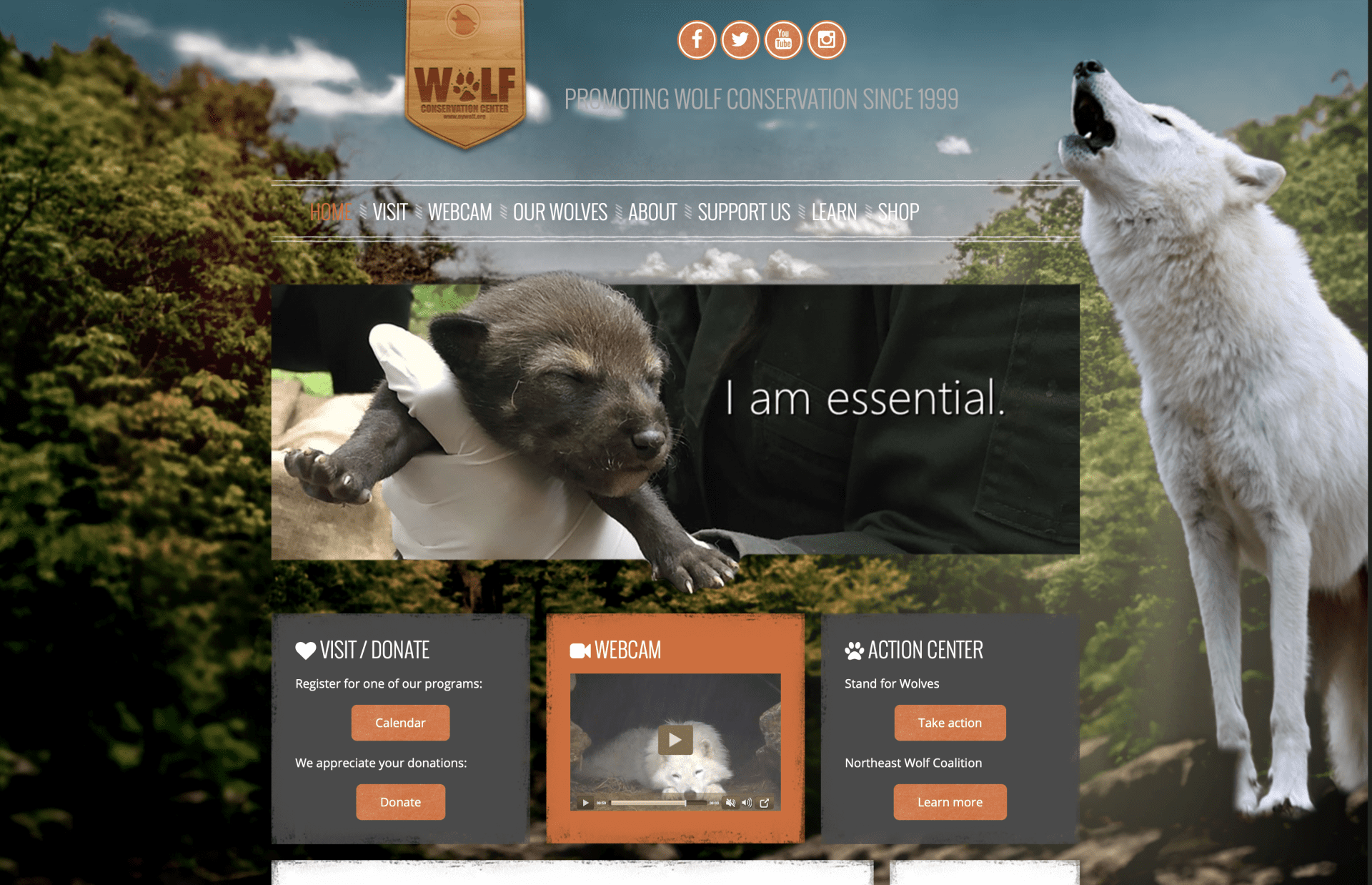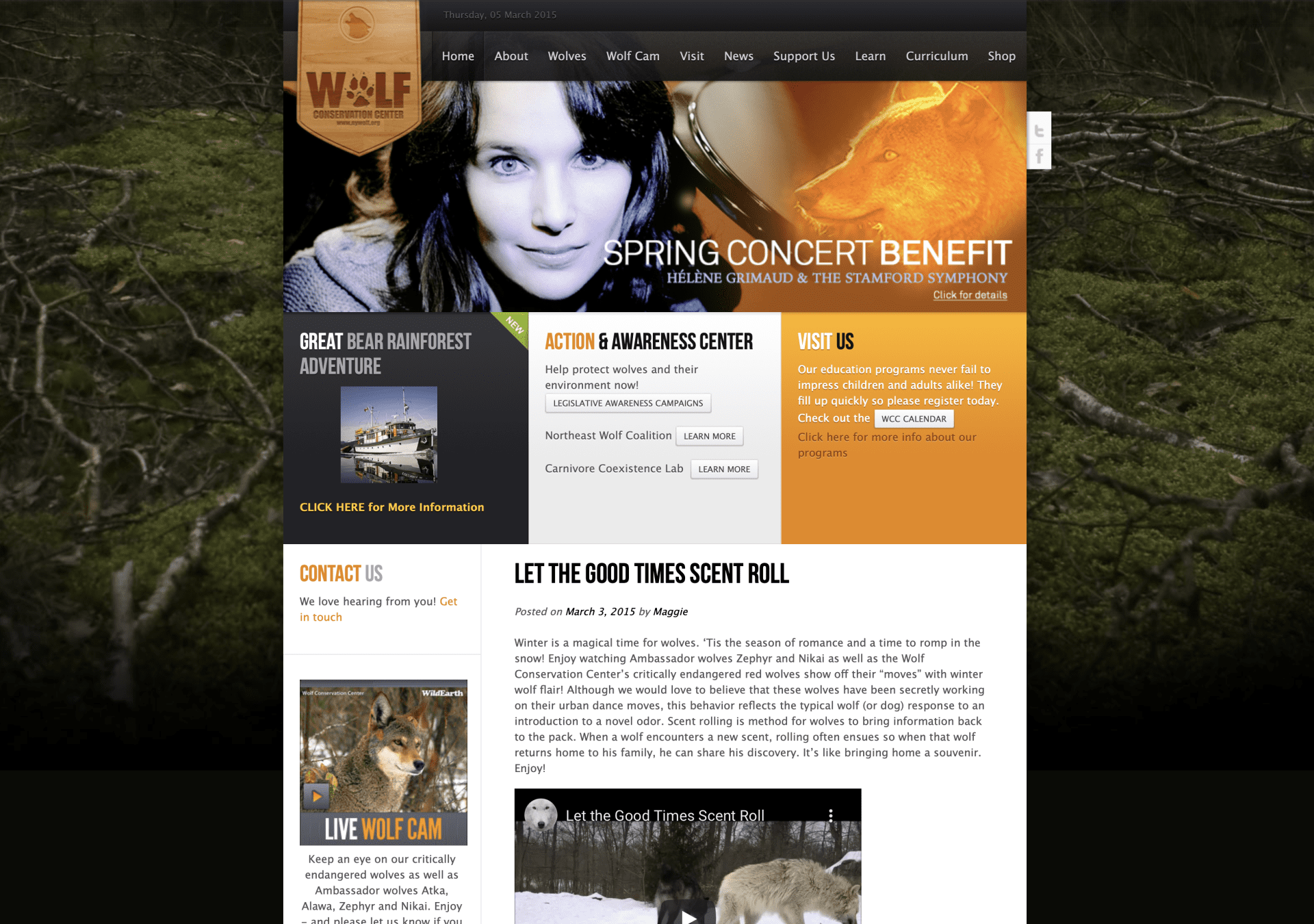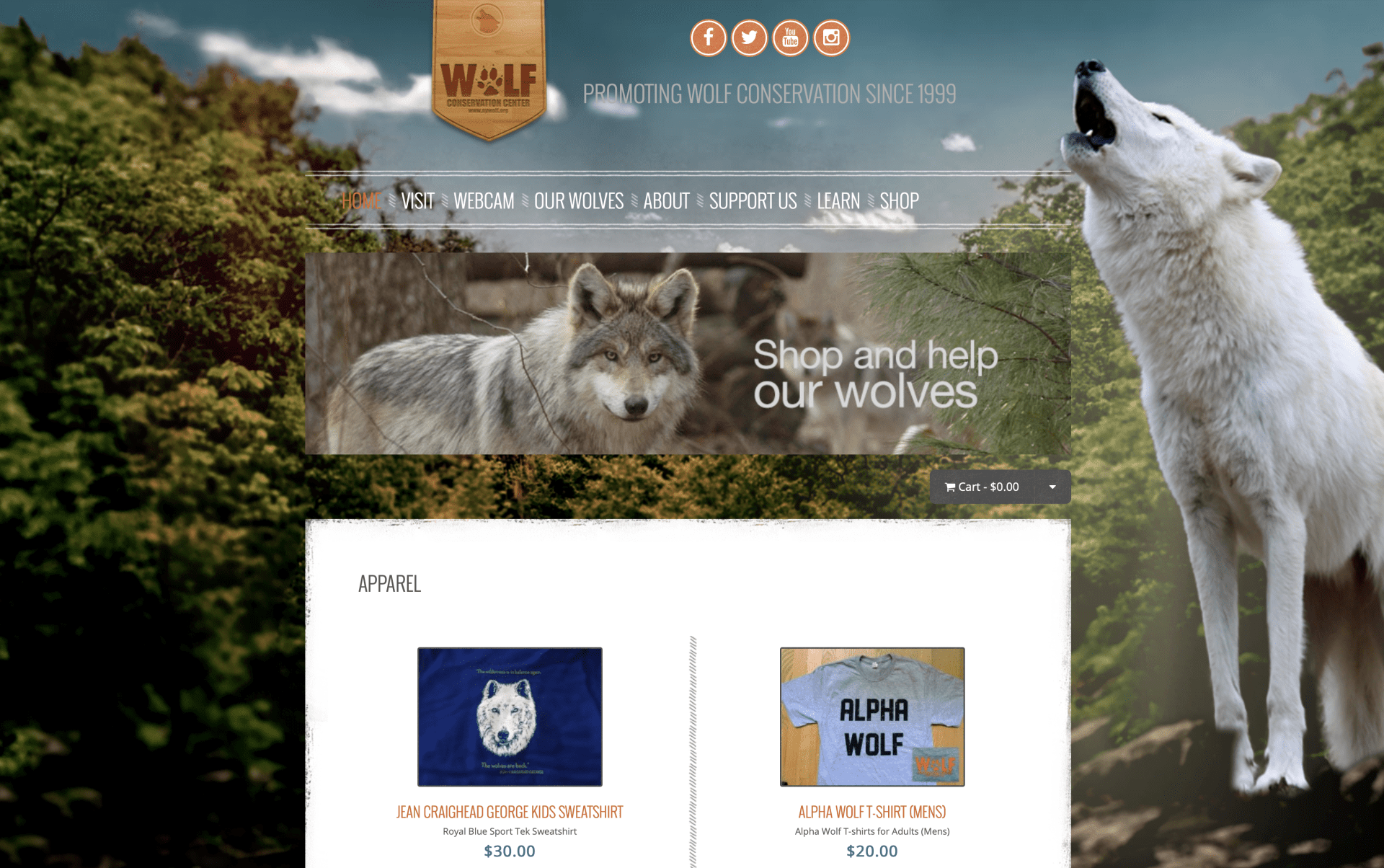 Wolf Conservation Center
Established in 1999 by Hélène Grimaud the Wolf Conservation Center in South Salem, NY has earned recognition for its dedicated efforts towards promoting wolf advocacy and facilitating the reintroduction of the species in their natural habitat.
Our partnership with the WCC began in 2011 with the creation of their first contemporary website and CMS system. As the collaboration progressed, we also pioneered the integration of online webcams for all wolf enclosures, developed a tailored donor and event management system, e-commerce and jointly participated in a range of digital and offline campaigns. Our collaboration saw the integration of their first webcams into the website—a significant step that, coupled with our video streaming solutions and included real-time commenting functionality, expanded their reach to supporters around the world.
On June 14, 2012 we produced an exclusive livestream concert to benefit the WCC featuring the organization's founder and world-renowned pianist Hélène Grimaud and famed cellist Jan Vogler. The event took place at the Bedford Post Inn, a luxurious hotel owned by Richard Gere (who attended and even gave an impromptu speech!).
---
The WCC has grown rapidly to a global audience of millions of supporters. The organization has progressed to partner with a larger agency specializing in full-service strategies to reach lawmakers and government bodies that pass legislation affecting these magnificent creatures. We are honored to have been part of their growth story.
Client

Wolf Conservation Center
Open Project
Livestream Benefit Concert Preview
Let's Collaborate
Got a project?
Feel free to reach out to us if you'd like to explore collaboration on your vision or your next project; we're always excited to discuss potential partnerships and bring innovative ideas to life.