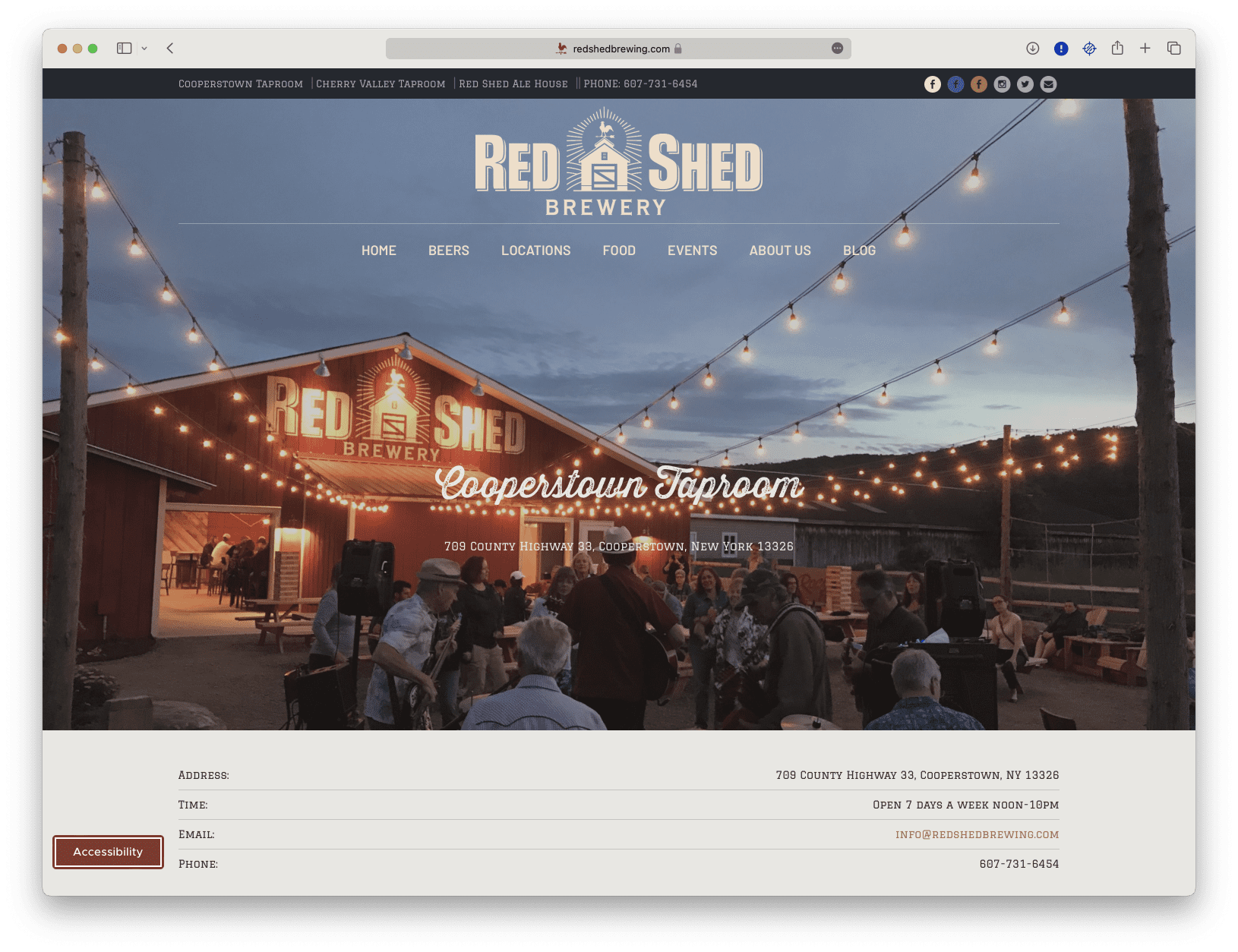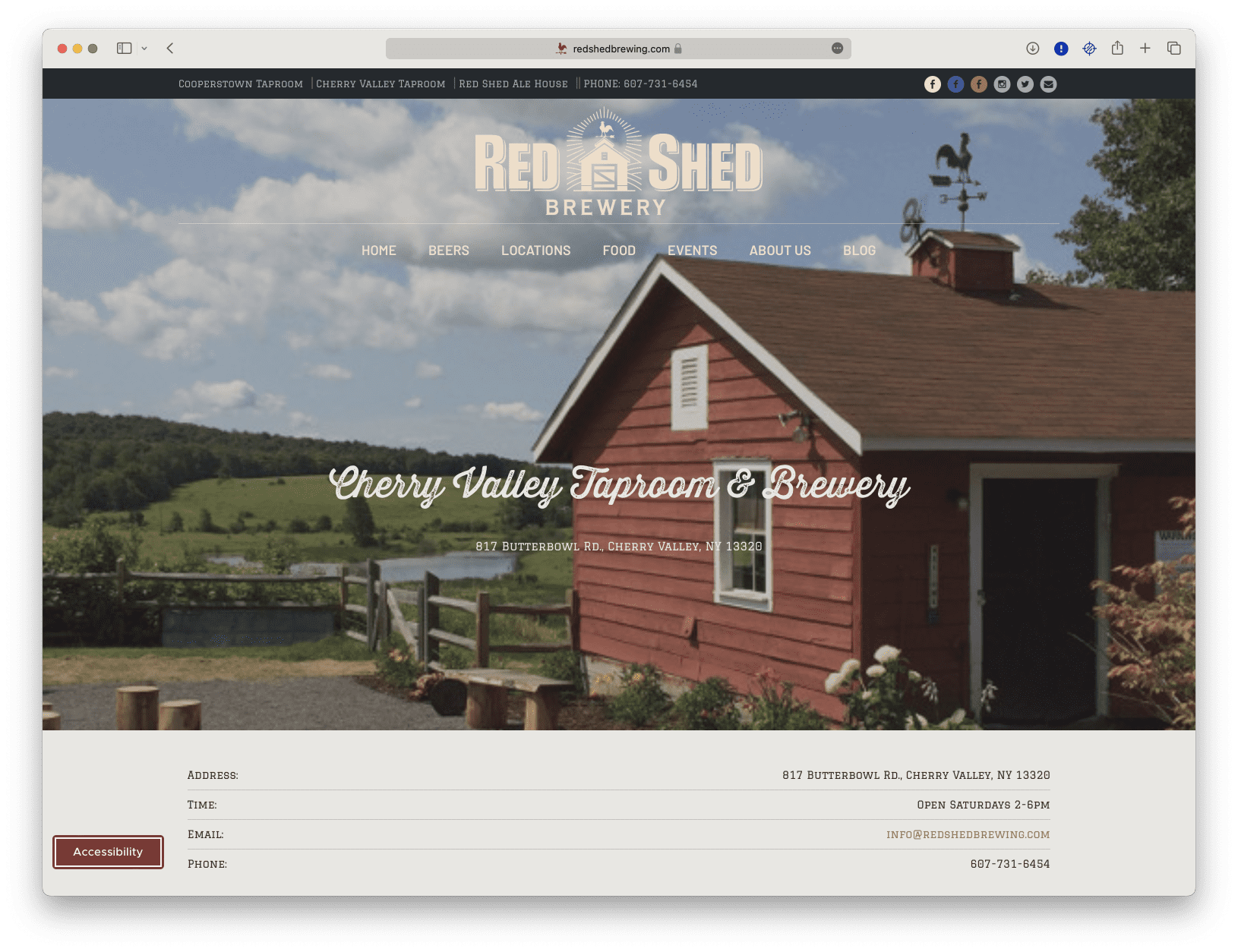 Red Shed Brewing Company
Red Shed Brewery is situated in the picturesque town of Cooperstown with two other locations in Cherry Valley. This esteemed brewery has garnered a loyal following among beer enthusiasts and visitors alike, thanks to its exceptional craft brews and inviting ambiance.
---
Note: We no longer actively manage this project. All content is now handled by in-house teams. Our original design is still maintained on key featured pages.

Client

Red Shed Brewing Company

Expertise

Web Design, Development, Event Management System, Social Media Integration
Open Project
Let's Collaborate
Got a project?
Feel free to reach out to us if you'd like to explore collaboration on your vision or your next project; we're always excited to discuss potential partnerships and bring innovative ideas to life.