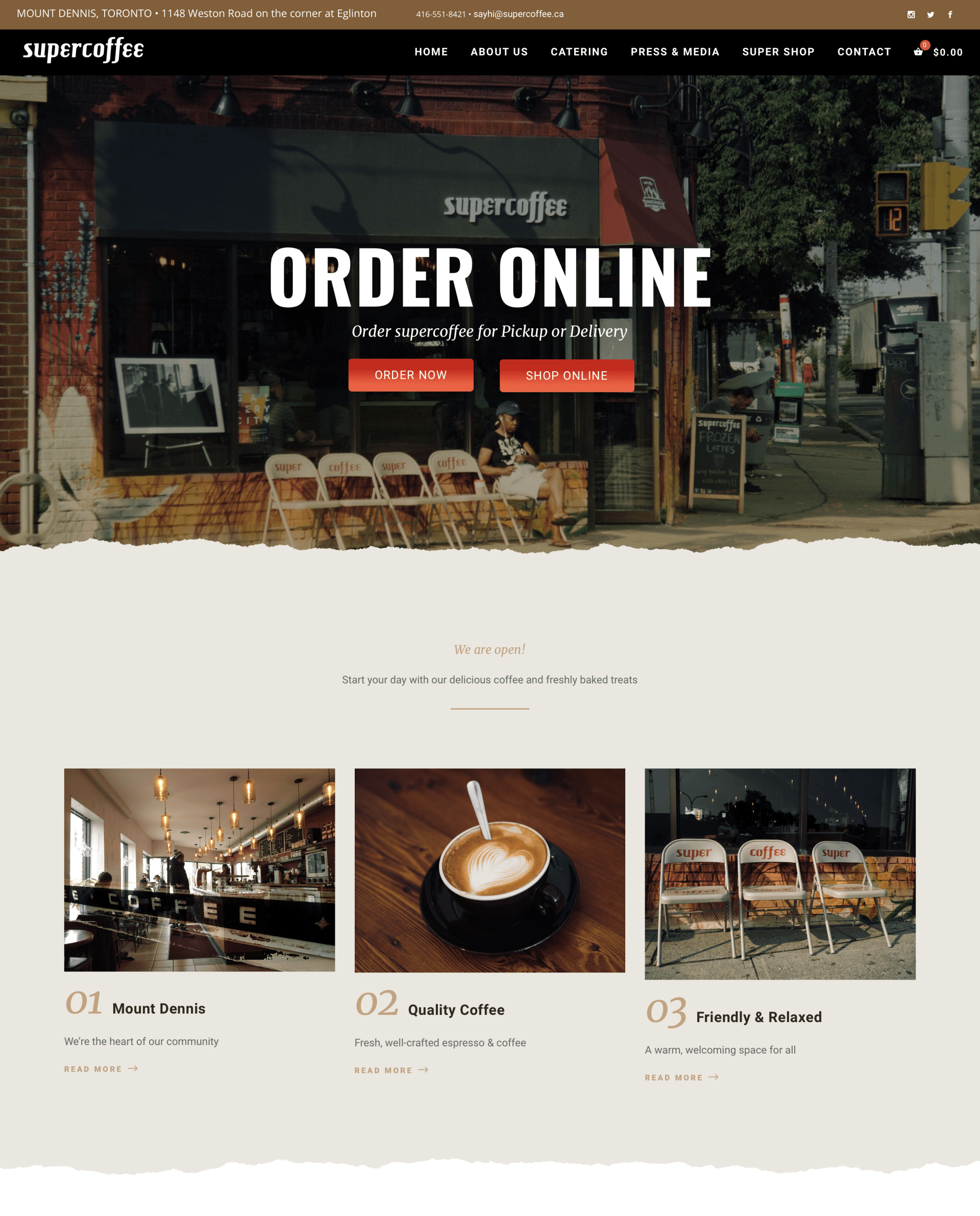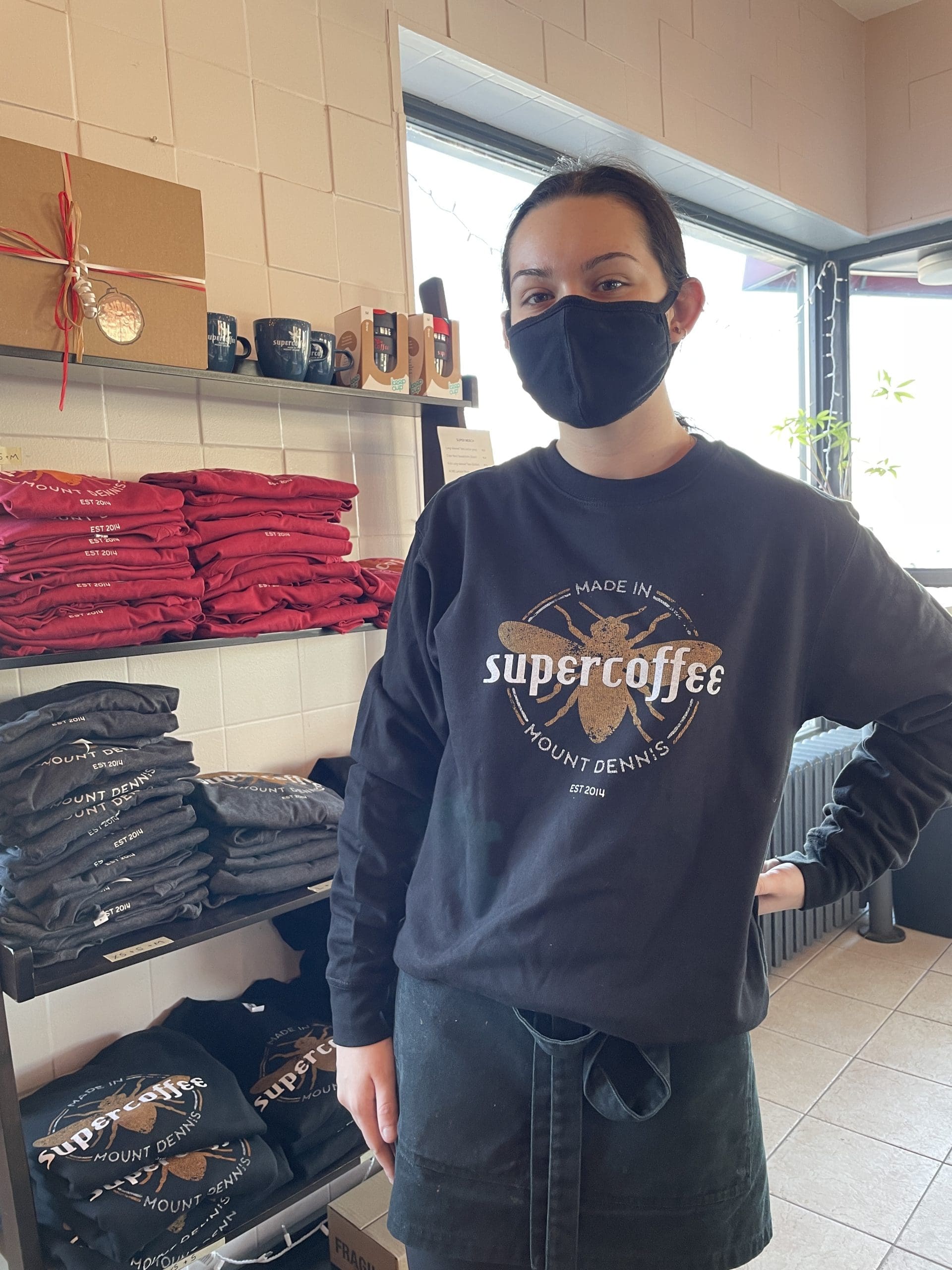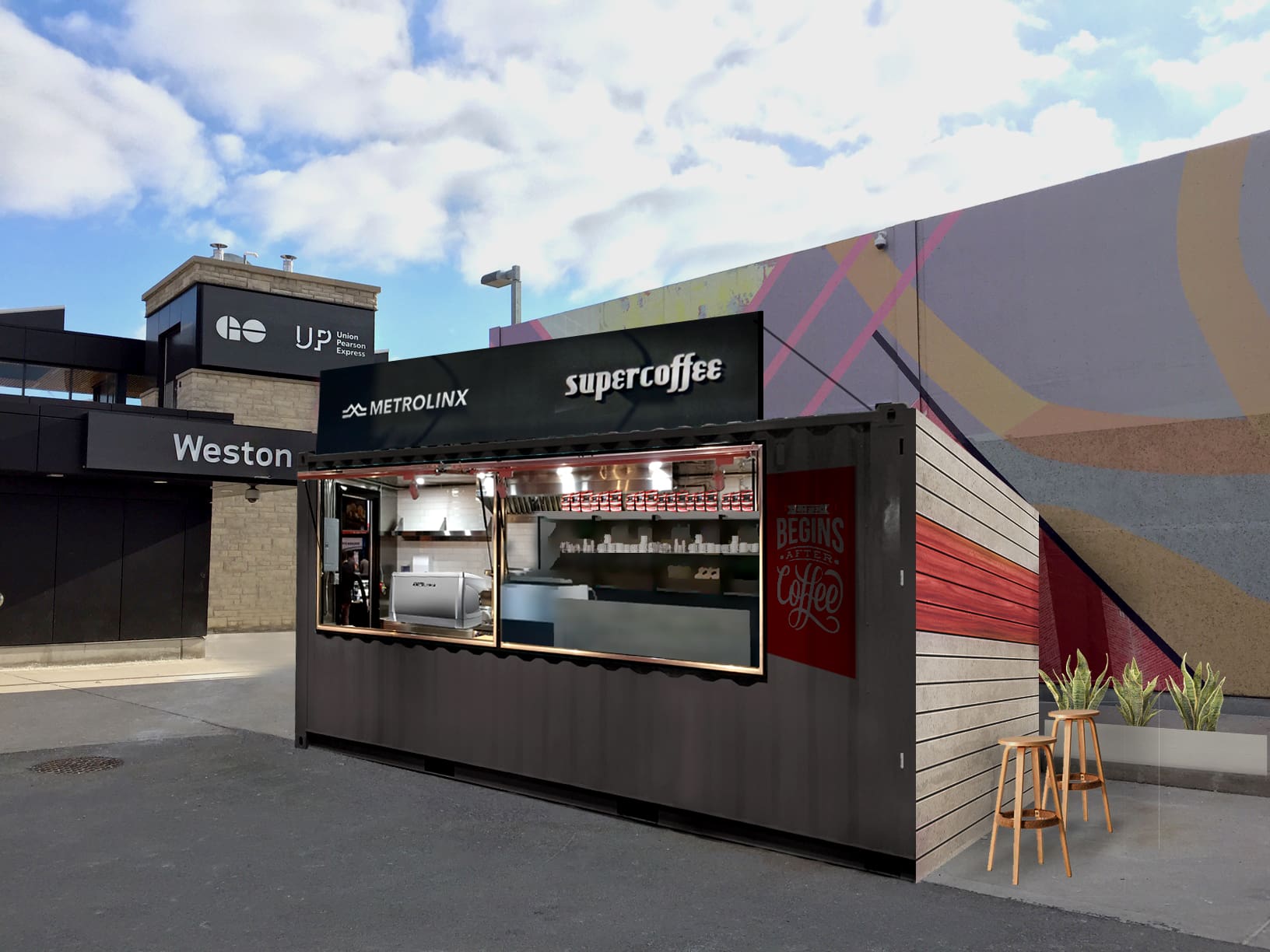 Supercoffee
Supercoffee in Mt Dennis, Ontario, Canada is a beloved destination for coffee enthusiasts and a vibrant hub for the local community. The cafe's warm and welcoming atmosphere, coupled with friendly staff members and locally sourced ingredients, make it a cherished gathering spot. Situated in the heart of Mt Dennis in Ontario, Canada, Supercoffee serves as a catalyst for conversations and a source of inspiration for residents and visitors alike.
Client

Supercoffee

Expertise

Design, E-commerce, Merchandise Design
Open Project
Let's Collaborate
Got a project?
Feel free to reach out to us if you'd like to explore collaboration on your vision or your next project; we're always excited to discuss potential partnerships and bring innovative ideas to life.