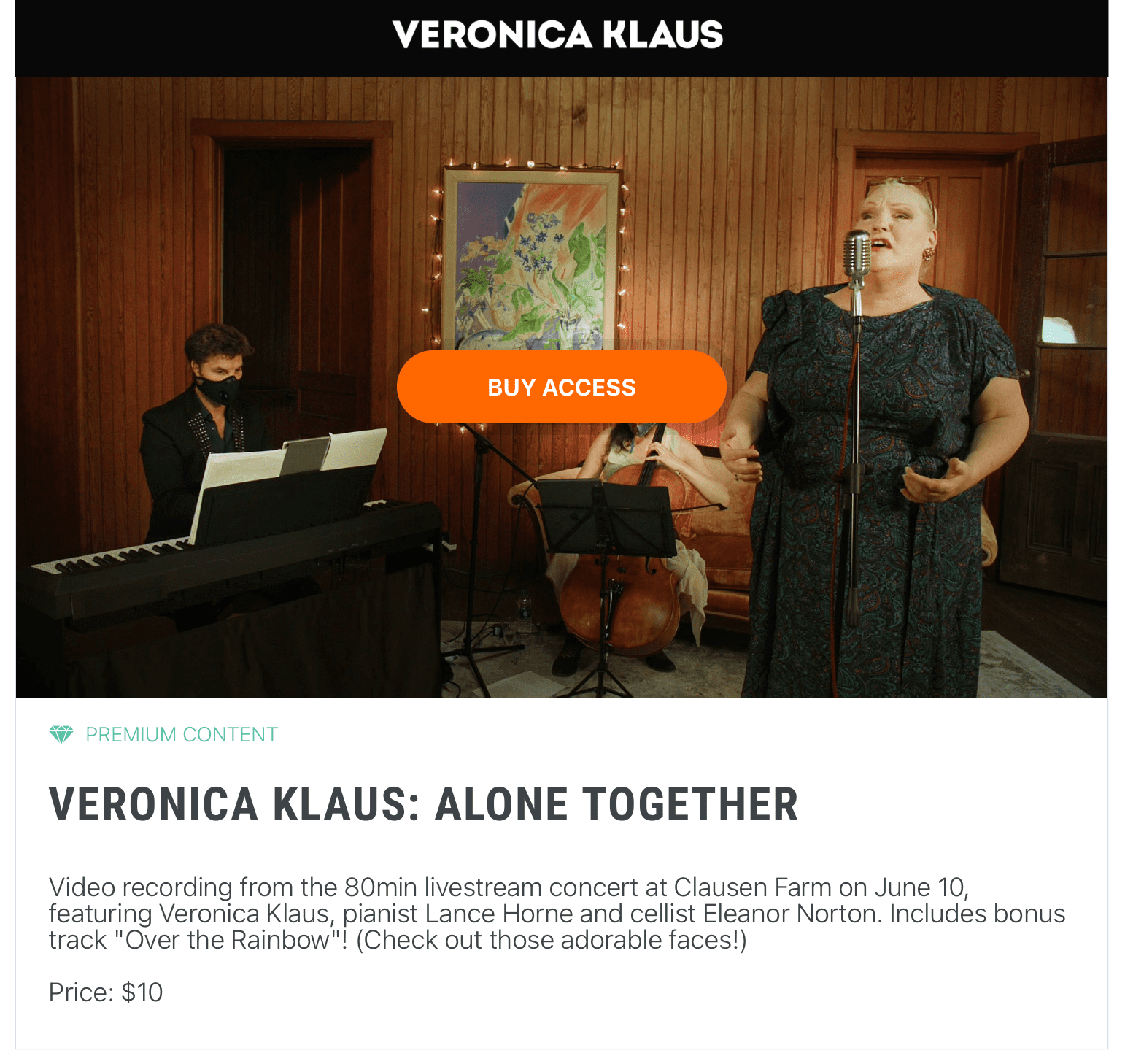 Veronica Klaus
With a rich and soulful voice that effortlessly blends jazz, blues, and cabaret influences, Veronica Klaus has become a prominent figure in the San Francisco music scene. Her performances are marked by an enchanting stage presence and a genuine connection with her audience, captivating listeners with her heartfelt interpretations of classic standards and original compositions. Over the past few years we have produced several music events featuring Veronica and Veronica's band, including "Alone Together" – a special livestream event from Clausen Farm in Sharon Springs, NY, "Live from Lyric House" – an echanting Christmas Special from Veronica's converted church slash residence slash performance space, and a couple of live concerts with audiences once in-person gatherings were possible again.
Open Project
Veronica Klaus with Lance Horne: Live from Lyric House (Livestream)
Veronica Klaus & Friends: Alone Together (Livestream)
On June 10, 2020 Pixelshark produced a 90 minute livestream concert from Clausen Farm in Sharon Springs, NY featuring celebrated jazz vocalist Veronica Klaus and her friends, pianist Lance Horne and cellist Eleanor Norton.
Bonus clip "Over the Rainbow"
Let's Collaborate
Got a project?
Feel free to reach out to us if you'd like to explore collaboration on your vision or your next project; we're always excited to discuss potential partnerships and bring innovative ideas to life.